4×4 in full stands for Four Wheel Drive, an automobile mechanism that offers a car engine the capability to move all four wheels simultaneously causing a shaft in the car movement. The 4×4 mechanism is full-time in some cars while others offer it on demand, this is for sure about a 4×4 car, it will traverse any type of terrain whether it's steep, rugged, or muddy making it the perfect car type for long distances up-country road trip.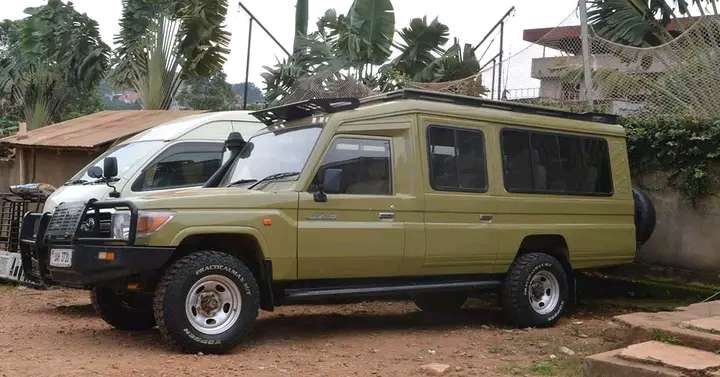 FK Car Rental Uganda offers cheap 4×4 car rentals in Uganda for travellers planning to safari Uganda, on business or research projects. Our fleet of 4×4 cars for hire in Uganda includes the Safari land cruiser, Land cruiser Prado TX, safari van, Toyota Rav4, Nissan patrol, Hilux, and Coaster bus among others all available for self-drive and driver-guided road trips.
To book a 4×4 car in Uganda for a self-drive or driver-guided tour, simply send us an email at info@fkcarrentaluganda.com or call us now at Airtel;–  (+256-707457134 ), MTN;–  (+256-774784213), WhatsApp:–  (+256-775694186) to speak or chat with our team.