Why Hire A Rav4 For Your Next Self Drive Trip In Uganda
A self-drive trip is one of the most exciting adventures especially if you are exploring a foreign tourist destination. Getting to dictate your itinerary is what makes self-drive trips magical, the privacy and flexibility added to the fact that it's a much cheaper option than hiring a driver or tour makes self-driving more appealing and the best option for tourists travelling on a tight budget.
There are a variety of SUVs, sedans & 4×4 safari cars for hire in Uganda ideal for self-drive tourism but if you have to be careful when choosing the type of car to use for the trip- you need to book a car that does not only fits your travel budget but also meets your personal interests.
FK Car Rental offers a wide variety of rental cars to self-drive in Uganda but here are some reasons why we highly recommend you hire a Rav4 for your road trip.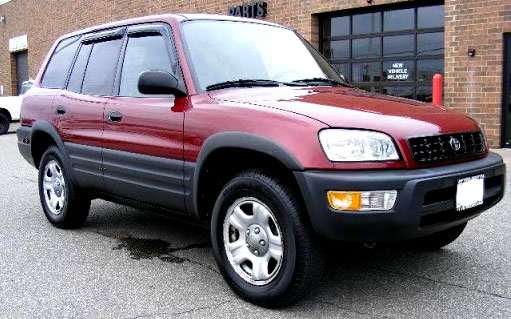 Affordable – One of the most important reasons why you should hire a Rav4 in Uganda over other SUVs is because of its cheap price tag. You can get a Rav4 for as low as US$ 40 per day excluding fuel and if you decide to rent it for a long-term period of about a month or more, the price gets even lower making it the most affordable 4×4 self-drive car in Uganda.
Four-wheel drive – The Rav4 possesses a 4×4 mechanism that allows it to pass through any type of terrain including steep or muddy slopes. The four-wheel drive mechanism allows all four tires to be propelled simultaneously giving the car that extra shaft to help it get out of a ditch or ascend a steep road. If you are planning a safari or business project up-country, then you should consider hiring a Rav4.
Comfortable interior – The Rav4 may look small in size but the interior is well-spaced offering enough head space, leg room as well cargo space in the rear. The cosy adjustable seats coupled with an air conditioner plus FM radio & CD/ MP3 players ensure you get a comfortable and entertaining Uganda self-drive road trip.
Fuel economy car – One of the best fuel economizing cars is the Toyota Rav4 which is operated by a Petrol fuel engine. The ever-rising prices of fuel around the world mean you need to get a car that can handle fuel well and that car is the Rav4.
There are plenty of other reasons why you should hire a Rav4 for your next self-drive trip in Uganda the above reasons make the cut as the most important for safety, comfort, and money saving. To book a Rav4 or any other rental car in Uganda today, simply send us an email at info@fkcarrentaluganda.com or call us now at Airtel;– (+256-707457134 ), MTN;– (+256-774784213), WhatsApp:– (+256-775694186) to speak or chat with our team.