Driving to a new destination is not a fun drive and it gets worse if you have to travel long distances to some of the multiple remote places a few residents have been to. Uganda has been recognized among the leading 10 African safari destinations for many years not just because it is home to about half the Mountain Gorillas but even has some of the most gorgeous landscapes, water bodies, and around 30 ethnic tribes located in other tourist destinations spread across all 4 corners of Uganda.
You can rent a 4×4 car for self-drive in Uganda and visit any of the leading safari destinations around at your freedom and speed but if you prepare on making a long-distance drive to a local tourist attraction or national park, here are a few tips to observe for a relaxing and secure safari in Uganda.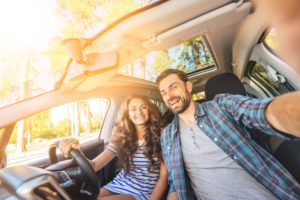 Take a Rest
The most suitable route to design for a long road trip is by relaxing your body and mind as both will be practical during those long distance hours on the road. Have some time off to rest at night or have a break on the wheel during day time as you require to be mindful & sound on the road and dodge any surprising accidents due to sleepiness or dozing on the steering wheel.
Fuel Up
You don't want to head out of fuel on the road to a national park or any different destination, Not only will this bother your road trip but even add additional costs to your expense. So before you go on a self-drive safari in Uganda, find a gas station and get a full tank and backup jerrycans to confirm you don't get stuck in any place along the road trip.
Drive carefully
Obey the road signs, don't over speed, or overtake are some of the most crucial rules to observe when driving on Ugandan roads. Driving carefully will not just keep you from avoiding accidents but even the costs that come with disobeying the road traffic signs and repairing or replacing a car that has faced a mechanical problem.
Hire A Driver
As much as a self-drive trip may appear cheap and relaxed, hiring a driver is the securest choice provided that you don't have to stress about getting lost, fixing a mechanical issue, or just washing the car as your driver will do all that for you.
Rent A GPS
If you can't manage the services of a driver, then you should think of renting a Global Positioning System to offer you the roads to different destinations including national parks, hotels, safari lodges, restaurants, banks, and many other places of attractions. Many car rental companies in Uganda will give you a GPS along with a car while some want you to pay an additional fee for the device.
Driving long-distance trips in Uganda is not an easy job but if you obey the above-mentioned tips, be assured of a safe and relaxing road trip around Uganda'. To rent a car for self-drive in Uganda, just send us an email at info@fkcarrentaluganda.com or call us now at Airtel;-  (+256-707457134 ), MTN;-  (+256-774784213), WhatsApp:-  (+256-775694186) to speak or chat with our reservations team.