CAR RENTAL IN UGANDA WITH A DRIVER has been confirmed to be one of the best and most affordable ways to discover the deepness and secret tracks of the East African flora and fauna. Though some travellers opt for self-drive safaris, much of your time is saved when you hire a car with a driver. You just inform him about all your preferred destinations and he will drive you without attempting to calculate out the way on your own.
We ever advise car hire with a driver at least for the first 5 days to introduce yourself to the road traffic and how generously to drive on the bumpy highways in Uganda. You can even believe these 7 reasons why you should hire a car with a driver.
Car hire with a driver is picked by the number of countries you are hoping to visit in East Africa. For example, in case you are thinking of car hire with a driver in Uganda, you are most possible to part with US$40 per day to wrap the driver pay, lodging, and meals, the exact price too involved in Rwanda. However, in the possibility, the driver is driving you in at slightly 3 countries, it is possible to charge you US$50 per day due to changing foods and lodging prices in the other countries.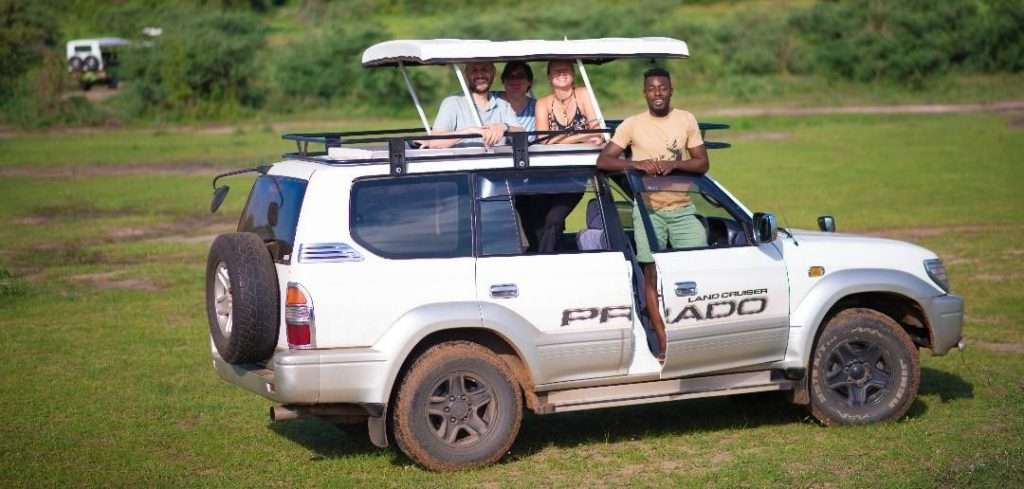 It is advisable to hire a car with complete mileage to discover the entirety of East Africa to the beat without any restrictions on the number of kilometres you have covered on your trip. With a driver/guide, you will be informed on which routes are good and the shortcuts therein to use.
Our drivers are not just drivers but also experienced guides with around ten years of experience. It is for this explanation that their everyday price is funded by the car rental company to deliver the best of Uganda, Kenya, Tanzania, Rwanda, and Burundi adventure.
In Uganda
We hold around 15 car rental places in Uganda however, some car rental places are free of cost while others need you to cover the fuel and driver costs.
Among the free locations include Kampala, Entebbe, and Mukono while paying for pick-up places include Kabale, Murchison falls, Masindi, Kisoro, Jinja, Mbale, Kidepo, Fort Portal, and Kibale among many different car rental places.
In Uganda, you are possible not to go far more than US$150 to have the car provided at any selected place within the country. However, the attractiveness of hiring a car with a driver, you can end up your trip to any preferred destination and let the driver drive the car back to the office. In this respect, you only require to cover the fuel to return the car back to our office and pay for the driver.
In Kenya, Tanzania, and Burundi Car Hire with a Driver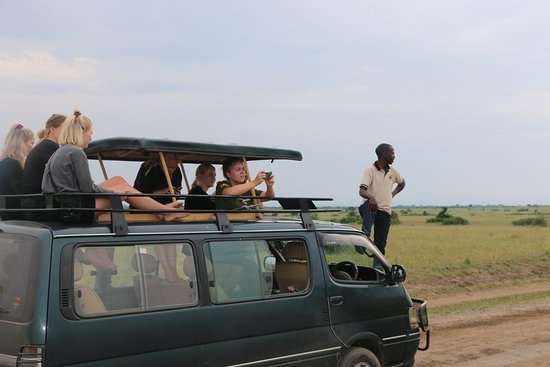 We advise early bookings of at least one month before your trip to organize a driver/guide in Kenya, Tanzania, and Burundi.
Though most of the drivers in East Africa are English-speaking, there are even unique understandings for Spanish, German, Dutch, French, and Chinese drivers. These always ask between US$60 to US$200 per day relying on the Language. For example, Chinese-speaking experienced drivers can ask for up to US$150 per day while German-speaking skilled drivers can charge up to US$120 per day.
These prices mainly protect their meals, pay, and lodging. However, there are even tour operators who specialize in specific languages. For instance; there are companies that professionalize in German safaris in Tanzania, Dutch safaris in Uganda, and French safaris in Kenya among different International languages.
There is nobody that sweetens your Uganda safari adventure like a skilled driver/guide who describes every particular in your native language.
To book a car rental service in Kampala or a car in Uganda today, positively send us an email at info@fkcarrentaluganda.com or contact us now at Airtel;–  (+256-707457134 ), MTN;–  (+256-774784213), WhatsApp:–  (+256-775694186) to speak or chat with our team.