Hiring a car for a self-drive road trip or car hire with a driver has become a thing in Uganda, travellers like the freedom and experience of travelling with family and friends in a private car other than travelling by a pre-made safari itinerary made by a tour company. Whether you prepare to visit an Uganda national park, tour around Kampala city or a local village, booking cheap car hire services in Uganda with a genuine and trustworthy car rental company is guaranteed to offer you that experience of a road trip you have ever dreamed of.
It could be a 4×4 car, a small sedan, a mini-bus or a luxury wedding car that you want to hire with a driver or for a self-drive road trip, whatever the option, simply make sure you make the correct option and that's why FK Car Rental Uganda has listed things to know when hiring a car in Uganda.
Kind of 4×4 Rental car
You should extremely know the type of car you will be hiring and there's no more suitable way to come to a decision than selecting the number of people you will be travelling with and the places you will be travelling to. You can hire a 4×4 safari car in Uganda if you intend on travelling to a national park or doing a research project, it could be a mini-van, safari land cruiser or a coaster bus, only make sure you rent a 4×4 car that can suit the number of people you will be travelling with and can manage the road of the destination you will be travelling to. If it's a memorable event such as a wedding, birthday party, anniversary, video shoot or any occasion that needs a luxury car, you should go for a luxury special sport or a vintage car.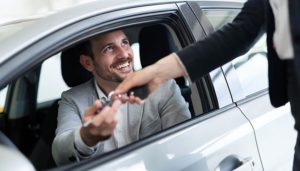 Car Hire Company
Once you have selected the type of 4×4 rental car you want to hire, it's time to select the perfect Uganda car rental company to offer you car rental services at prices that fits your budget and most importantly your personal wants. Online reviews from past clients indeed define the importance of any company and you can see these reviews on famous platforms such as Google, TripAdvisor, Facebook, Twitter and many others. The more reasonable reviews a company has, the better. Uganda has many car hire companies and that's why you have to be attentive and book with one that you can trust to avoid fake or getting poor car rental services below your expectations.
Payment Options
You have finally chosen what kind of 4×4 rental car to use and a car rental company to go with, what's left is how to make the car payments. Hiring a car in Uganda needs a deposit or full payment depending on the number of days left and decided conditions. However, you should take the payment methods to use to save money and even what is more suitable. Whether you like sending the money in person using bank transfers or online through Pesapal or any other method, simply make sure you do it by the most relaxing and suitable means possible.
Imagine you prepare on travelling Uganda for a park safari, business trip or organisation project and want to hire a good 4×4 car. In that case, consider the above-mentioned 3 factors before making your last decision for a safe, relaxed and cheap road trip in Uganda the Pearl Of Africa. To inquire about how to rent a car in Uganda, just send us an email at info@fkcarrentaluganda.com or call us now at Airtel;- (+256-707457134 ), MTN;- (+256-774784213), WhatsApp:- (+256-775694186) to speak or chat with our reservations team.